Lawyer Nguyen Son Tra – Disputes settlement expert
Mr. Nguyen Son Tra, a Barrister who has been accredited by the Vietnam Bar Federation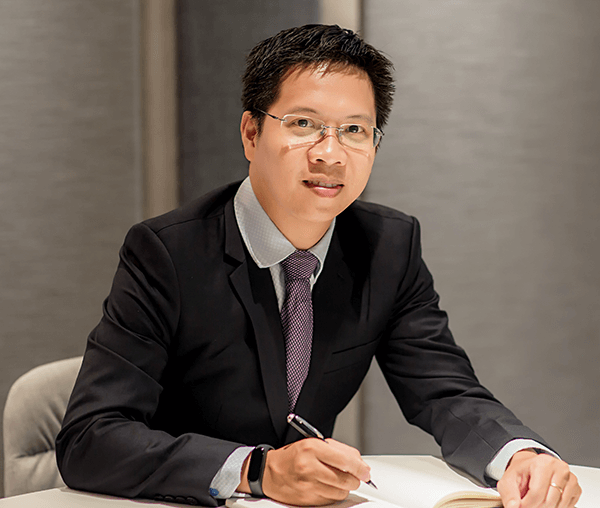 Full name: NGUYEN SON TRA – MEMBER LAWYER

Degree: Litigation lawyer who has been accredited by the Vietnam Bar Federation

Language: Vietnamese, English

Email: tra.nguyen@tntplaw.com
Experience in profession
Before becoming the Founding Lawyer of TNTP Law Firm in 2016, Lawyer Son Tra worked for more than 9 years at Baker McKenzie Vietnam Law Firm and Phuoc & Partners Vietnam International Law Firm.
Mr. Son Tra has advised and resolved many different types of disputes in Vietnam, include real estate disputes, construction disputes, commercial disputes, labor disputes, investment cooperation contract disputes, civil disputes, business disputes, insurance disputes,…. In addition, Mr. Son Tra has extensive experience in the field of debt collection and has successfully collected many bad debts for domestic and foreign clients.
When the Court or the Vietnam International Arbitration Center issues the effective judgments or decisions or arbitral awards against the Client, Mr. Son Tra will work with the competent Vietnamese Judgment Enforcement Agencies to enforce such judgments, decisions, or arbitral awards.
Mr. Son Tra has provided legal support to many domestic and foreign clients such as Shell Vietnam, Petronas Vietnam, Cedar Financial, BlueScope Vietnam, General Motors Vietnam, Credit Reform, Maybank Kim Eng, Sika Vietnam, Nuplex Vietnam, Petec, Schenker Vietnam…
Mr. Son Tra is currently cooperating with several Foreign Law Firms in Ho Chi Minh City and in Vietnam to resolve disputes for Clients.
L
egal services performed by Mr. Son Tra:
Advising domestic and foreign clients on various dispute issues;
Representing the Client to negotiate with the disputing parties to resolve disputes amicably;
Settling disputes at Vietnamese Courts or Arbitration Centers as the Client's Representative or Lawyer;
Representing the Client to settle disputes at other competent agencies in Vietnam other than the Court or the Vietnam Arbitration Center;
Collecting bad debts for Clients through one or all necessary stages, including: negotiation, litigation, judgment enforcement, bankruptcy proceedings;
Working with the competent enforcement agencies to resolve all issues arising from the enforcement process so that judgments, decisions or arbitral awards will be enforced quickly and effectively;
Drafting divorce agreements, pre-marriage agreements for Clients;
Participating in the resolution of divorce cases at a competent Vietnamese Court as the Client's lawyer;
Identifying the father as a foreigner in the child's birth certificate in Vietnam.