ABOUT US
TNTP – Trusted choice by Clients
TNTP & Associates International Law Firm ("TNTP") is a prestigious Law Firm specializing in providing legal services in Vietnam. With steady bravery and years of professional experience, lawyers and consultants working at company as well as TNTP is becoming a reliable, familiar partner of many enterprises, organizations and individuals.
"Legal knowledge – The way leading to success". With this motto, we have constantly improved professional knowledge as well as skills in the fields of dispute settlement, debt collection and legal consultance. Thanks to the unremitting efforts, until now, we have provided legal services and related services in many fields for big clients in Vietnam, especially in the field of DISPUTE SETTLEMENT AND DEBT COLLECTION.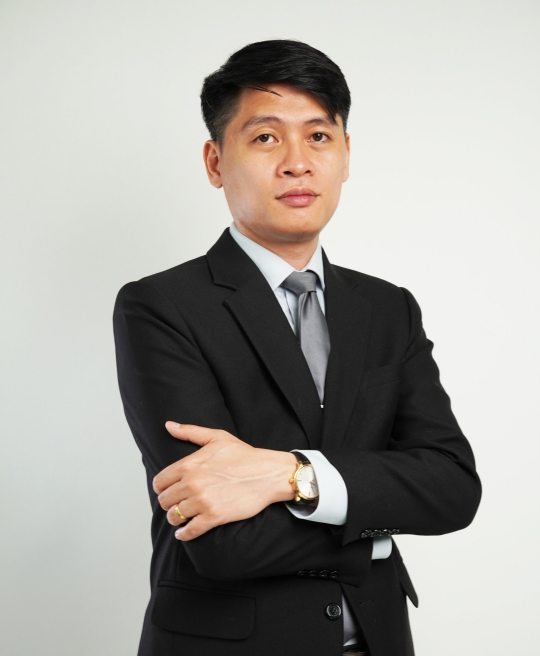 "Good Lawyer"
Lawyer Nguyen Thanh Ha is a prestigious lawyer in Vietnam, also a member lawyer of TNTP and head of Company Branch in Hanoi. With almost 12 years of experience specializing in settling legal issues and resolving disputes in many fields, Lawyer Nguyen Thanh Ha is always trusted by clients in DISPUTE SETTLEMENT AND DEBT COLLECTION.
During the process of working and praticing, Lawyer Nguyen Thanh Ha has worked and consulted for individuals, organizations, domestic companies and multi-national companies, represented enterprises to negotiate, settle dispute and collect debt. Therefore, Lawyer Nguyen
Thanh Ha is recognized as an excellent expert of Setting up Strategy Plan, Negotiating and Representing client in DISPUTE SETTLEMENT AND DEBT COLLECTION in many fields in both Court and Commercial Arbitration.
INTRODUCTION ABOUT SERVICES OF TNTP
TNTP & Associates International Law Firm ("TNTP") is established and operating in Vietnam, specializes in providing legal services of DISPUTE SETTLEMENT AND DEBT COLLECTION in many fields such as Commercial Contract Dispute, Construction Contract Dispute, Labor Dispute, Business Cooperation Contract Dispute, Dispute between shareholders in enterprise, Dispute related to intellectual property rights and other disputes.
Especially, TNTP's Lawyers has plenty experience in resolving debt of credit institutions and protecting the parties' legal rights and benefits in Credit Contract Dispute.
With years of experience and extensive professional knowledge in DISPUTE SETTLEMENT AND DEBT COLLECTION, Lawyers and consultants of TNTP always ready to support, consult
Clients in all periods of case. Besides, with its experience and knowledge, TNTP's lawyers has ability to anticipate difficulties and risks Clients meet in business activities, help Clients avoid
risks before it occurs in practice.
Profession experience

Legal knowledge

Negotiation skill

Handling matter
TNTP – TRUSTED CHOICE BY CLIENTS
Until now, TNTP has worked with big Clients and brands. Therein, Lawyer Nguyen Thanh Ha has consulted and worked with multi-national Companies and Banks.
ANZ Bank (Vietnam) Limited
ANZ was one of the first foreign banks that operated in Vietnam since 1993. In 2008, ANZ was licensed by the State Bank of Vietnam to established a commercial bank having 100% of foreign capital in Vietnam. Currently, ANZ is present in two big cities – Hanoi and Ho Chi Minh City.
ANZ Vietnam has currently provided a full range of financial services to Multi-national Companies, Big Domestic Entities, and Financial Institutions. Their award-winning superior solutions for forex, trade finance and cash flow management make it easier and more efficient for entities to operate business activities across multiple markets.
With a strategic location in Mekong sub-region which includes Vietnam, Thailand, Laos, Cambodia and Myanmar, ANZ Vietnam plays a key role in the coporation's strategy, connects Clients and markets in the region. ANZ is the largest foreign bank in the region.
Standard Chartered Bank (Vietnam) Limited
In Vietnam, Standard Chartered has a history of operation since 1904 when the Bank established its first branch in Saigon (now Ho Chi Minh City). They believe in Vietnam's long-term prospects and have a strong commitment to the market here.
On August 1st, 2009, Standard Chartered Bank (Vietnam) Limited – a 100% of foreign capital bank owned by Standard Chartered Bank officially went into operation, marking an important milestone in the history of the Bank's development in Vietnam. Currently, Standard Chartered Vietnam has 4 branches, including 2 branches in Hanoi and 2 branches in Ho Chi Minh City. The Bank's head office is located in Hanoi.
The Bank brings expertise and international experience from Asia, Africa and Middle East to Vietnam in order to contribute to the development of the banking and financial industry here as well as to help clients grow their business activities.
Coca-Cola Beverages Vietnam Limited
Coca-Cola is one of the most famous international brands in Vietnam. Coca-Cola Vietnam is now having factories located in Ho Chi Minh City, Da Nang and Hanoi, creating about 4,000 jobs directly as well as indirectly creating 6 to 10 times more jobs from its operations in its supply chain. With the orientation to become a comprehensive, consumer-oriented beverage company, the company is constantly improving and providing a wide range of quality and diverse beverages, including low-sugar and sugar-free product lines, simultaneously diversifying models and expanding business coverage everywhere. Coca-Cola's beverage brands in Vietnam include Coca-Cola, Coca-Cola Light, Coke Zero, Sprite, Fanta, Minute Maid Nutriboost, Minute Maid Teppy, Schweppes, Dasani and Aquarius, Fuzetea+ bottled tea, Georgia canned coffee and Coca-Cola Enegy.
Prudential Vietnam Assurance Private Limited Company
Prudential Vietnam is proud to be a member of Prudential Group – the world's leading financial group established in 1848, headquartered in the United Kingdom with a long history of business, sustainable development, commitment to long-term, safe and effective investment.
Liberty Insurance (Vietnam) Limited
2003: Liberty Insurance established its first Representative Office in Hanoi, marking its presence in the Vietnamese market. 

11/2006: Liberty Insurance received the License to establish a 100% of capital owned by US non-life insurance company in Vietnam.

04/2007: Liberty Insurance Company started providing insurance services to foreign companies in Vietnam.
11/2008: Liberty Insurance Company is officially allowed to provide insurance services to all customers in Vietnam.
VNG (Vina Games) Corporation
VNG (stand for Vinagame) is a Vietnamese technology company, established in 2004 with 4 main product segments: Online Games, Connecting Platforms, Electronic Payments and Cloud Computing Services.
After 15 years of operation, VNG is the only unicorn start-up in Vietnam when it is valued at over 1 billion USD (World Start-up Report).
General Motors (GM) Vietnam Company Limited
As one of the first foreign-invested enterprises in Vietnam, GM Vietnam Automobile Company Limited (referred to as GM Vietnam) was established on December 14th, 1993, specializing in the field of manufactures, assembles and sells automobiles, spare parts under the brands of Daewoo and Chevrolet.
GM Vietnam is a joint venture between Daewoo Motor and Union Mechanical Enterprise 7983 (of the Ministry of Defense). The company was established on December 14th, 1993 according to the license No. 744/GP issued on December 14th, 1993. GM Vietnam acquired the Vietnamese partner's capital in the joint venture and became the first 100% of foreign capital automobile company in Vietnam since April 2000.
GM Vietnam is headquartered at Km12, National Highway 1, Tu Hiep Ward, Thanh Tri District, Hanoi an assembly factory of 48,044 square meters and an office area of 26,532 square meters. GM Vietnam's factory has a capacity of 10,000 cars and 500 buses a year in 01 working day shift.
In addition, we have consulted for Dekalb Vietnam Company Limited (Monsanto), World Cat Vietnam Sourcing & Development Services Company Limited (Puma), Basf Vietnam Company Limited, Sika Limited (Vietnam), Yuen Foong Yu Paper Enterprise (Vietnam) Company Limited, and other big companies.
With key clients that Lawyer Nguyen Thanh Ha or TNTP were in charge of work, we believe that we can support and bring satisfaction to the Client when providing legal services.